Kim Richards: I don't know if Kyle was trying to kill or strangle me in the limo
Kim and
Kyle Richards
fought bitterly at the end of the first season of the Real Housewives of Beverly Hills, with their unhealthy dynamic as sisters all too obvious to the viewer. On the show we got to see Kyle regularly bullying and excluding Kim, even going so far as to pursue, berate and lunge at her when she tried to leave a party where they were arguing.
Kyle never took responsibility for the way she treated Kim during their infamous "limo fight" and kept referring to mysterious family issues that we could never understand. She continued to treat Kim with contempt during the reunion episodes while Kim was gracious and tried to defend Kyle. A couple of months ago we heard that Kim would not be returning to the RHOBH next season, but she's changed her mind and/or desperately needed the money, because she's confirmed to return next season She's doing promotional appearances with Kyle now and will be back along with the rest of the core cast, maybe with a new addition.
Anyway Kim and Kyle were doing a joint appearance on Sunday, and Kim spoke pretty candidly about the limo incident. Kyle tried to shut her down of course. These two need to keep hustling for the dough, and so we're going to see Kyle be a nasty piece of work again next year while Kim tries to drown her sorrows in booze and pills:
"I still don't know what Kyle was going to do to me in the back of the car — kill me, strangle me," Kim, 46, tells UsMagazine.com of the blow-up, where her sister accused Kim of being an alcoholic and Kim mysteriously screamed that Kyle stole her house.

"I just wanted you (Kim) to shut up," Kyle, 42 explains of the incident.

"You wanted me to shut up, but you were doing all the talking," Kim started to argue with her baby sis, before thinking better of it. "Won't go there. If you hold on to the negative, it brings you down. It definitely took it's toll on us."

Despite the the apparent rawness of the fight, Kyle insists that the experience on the Bravo hit made them stronger.

"Kim and I went through a hard time last season, but I really do feel that even though we had that argument we're in such a good place now," she tells Us. "Maybe some good came out of it. We both grew and learned from it."

Calling their relationship a "work in progress," Kim remained more reserved, saying they're still putting the pieces back in place.

"We're sisters," added Kyle. "At the end of the day, we love each other."

With both women reportedly returning for the second season, one has to wonder if viewers can expect a whole new crop of drama.

"At this point I can't say anything," Kim coyly teases. "You'll have to wait and see!"
[From US Weekly]
That's Kyle, always justifying her behavior, always saying that Kim "made her snap" and that there are all these "family secrets" we don't know that would excuse her attacking her sister. Kyle was trying to "shut Kim up" when it was Kyle that insisted on continuing the argument by not letting her sister leave the party when she wanted to. It's always the victim's fault and Kyle is always blameless. Her nastiness will come out even worse next season, just wait.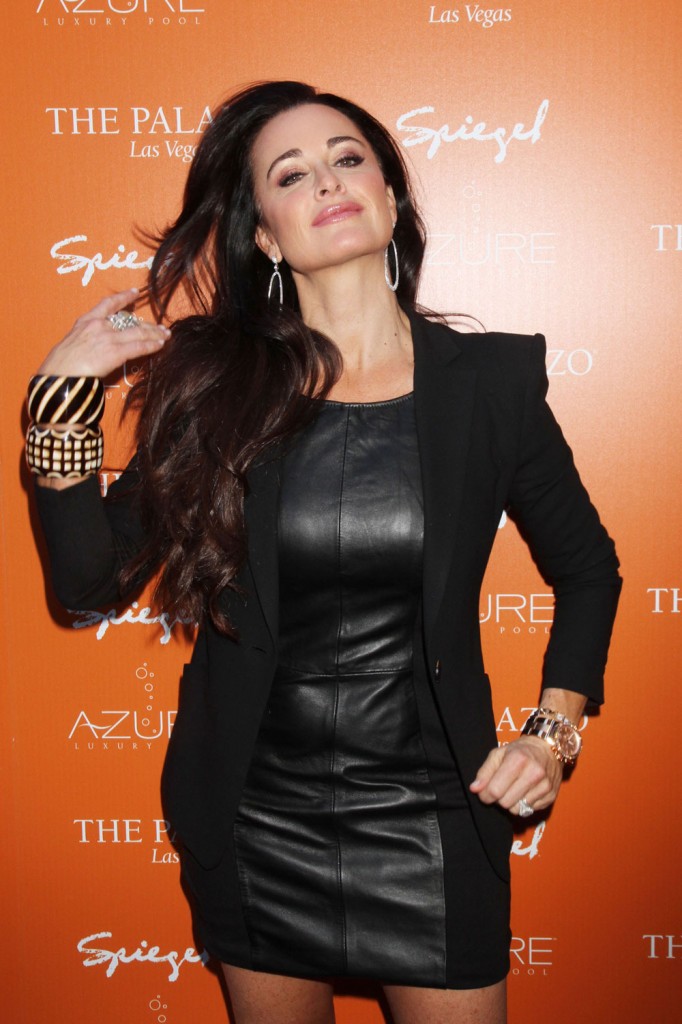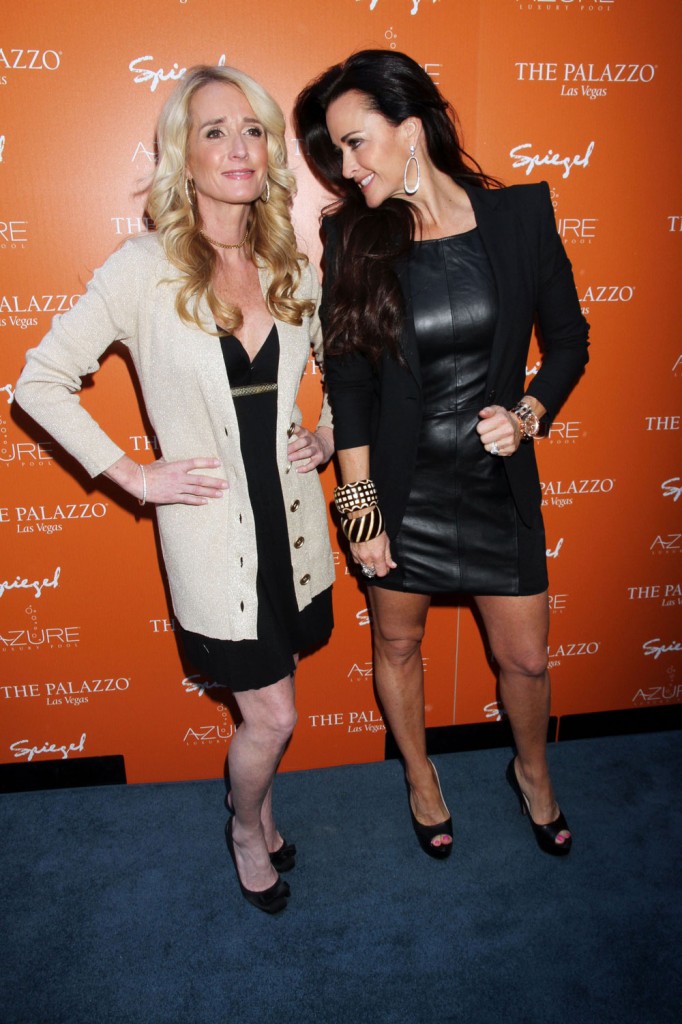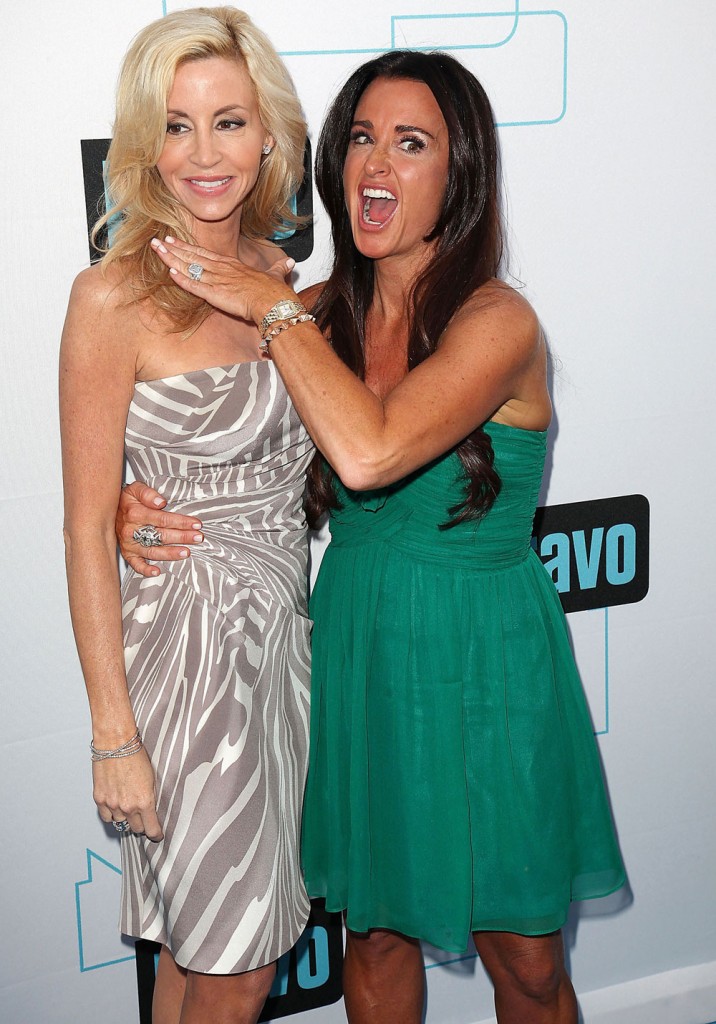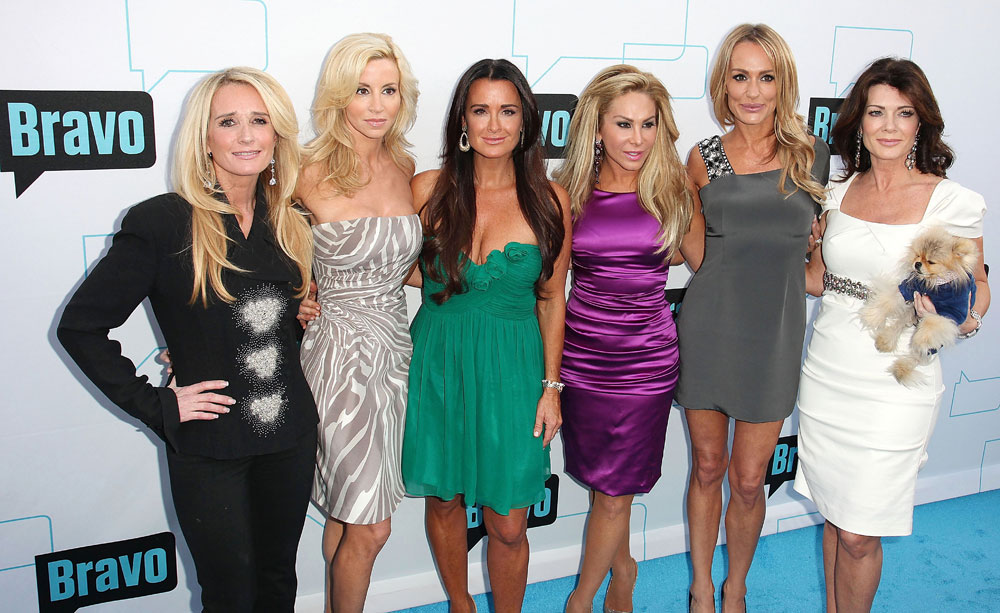 celebitchy