Kate Middleton refuses to wear a wedding tiara, wants flowers in her hair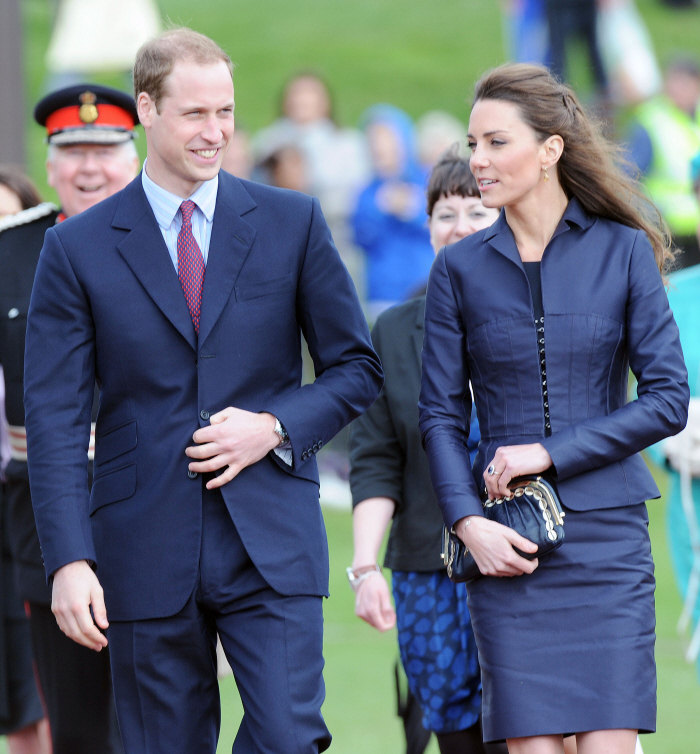 Finally, an article about something I care about! Us Weekly managed to identify the designer for
Kate Middleton
's navy suit, the one Waity wore for "her last public appearance as a single woman." As I said, I liked the suit, and now I know it was made by British designer Amanda Wakeley. My only real complaint is that the material (cotton sateen?) wrinkles too easily.
No short skirts and flirty dresses for the future Queen of England. Kate Middleton suited up in a tailored Amanda Wakeley navy number during her Monday outing with Prince William in Blackburn, Lancashire.

"I think she looks fantastic," designer Wakeley told Grazia magazine of the royal-to-be's look, which is from a past season. "I love the fact that the color of the suit echoes the deep sapphire of her engagement ring."

Despite the rainshowers, Middleton, 29, and Prince William, 28, spent the day visiting the Darwen Aldridge Community Academy and Witton Country Park, where they were greeted by crowds of well-wishers. This marked their final public jaunt together before their April 29th wedding day.

Eyes from all around the world will be glued to television sets as the princess-to-be walks down the Westminster Abbey aisle, debuting her much-anticipated bridal gown.

Designer Wakeley is among the million curious to find out which designer is behind the wedding dress of the century. "Whoever is designing it is incredibly lucky," she added to Grazia.
[From Us Weekly]
Feel better? Just me? Okay then. Anyway, I wanted to use more photos from Kate and William's public outing on Monday because this hair style is how Kate is ALLEGEDLY going to wear her hair for the wedding. HuffPo calls it "half-up, half-down" which doesn't sound like a real "style" but sure. I like her hair like this. But it gets even more exciting!
According to The Mail, which is the tabloid with sources deep in the Middleton camp, Waity and Camilla are engaged in a Battle Royale over many of the wedding details, and the latest fight is over Kate's hair and whether or not she's going to wear a tiara. Camilla is apparently "desperate" to force Kate to wear one of the royal tiaras for the wedding, but Kate wants to wear… GASP… flowers in her hair!!!! How quaint!
UPDATE: Oh, Waity was just "confirmed". She is now officially a member of the Church of England.
By the way, is anyone excited for the exquisite cheesefest of Lifetime's William & Kate movie? It's coming on next Monday, I think, and I cannot wait!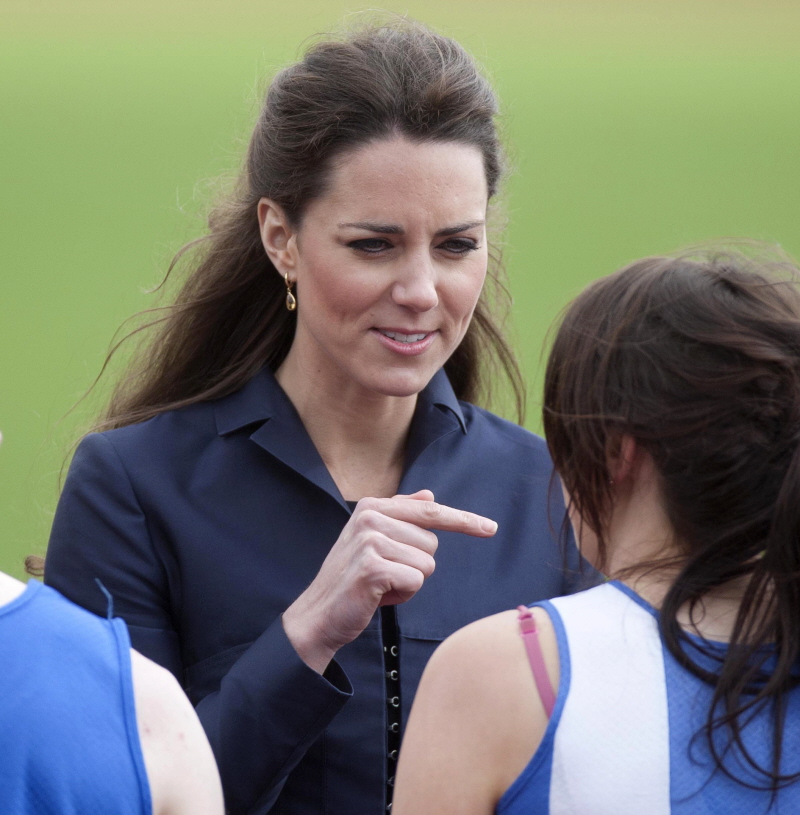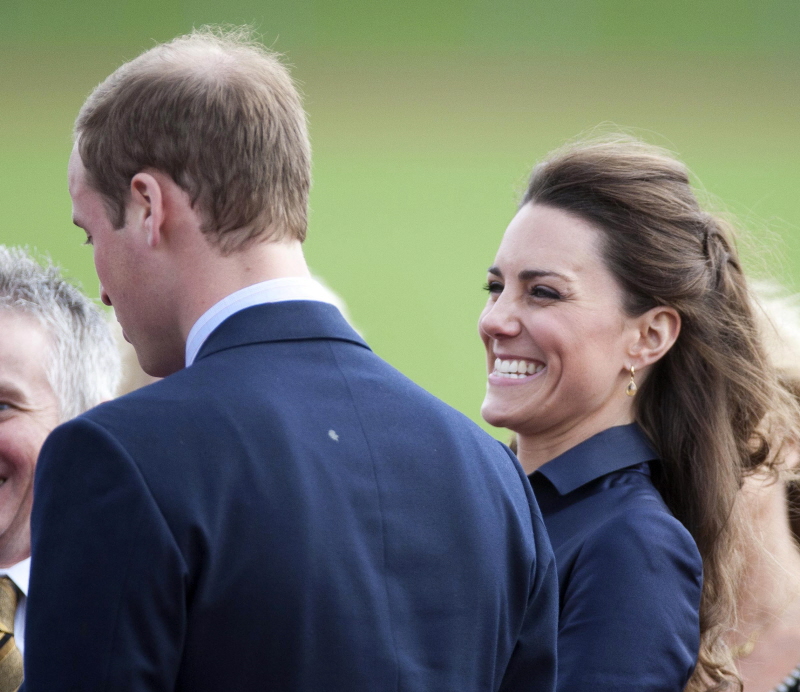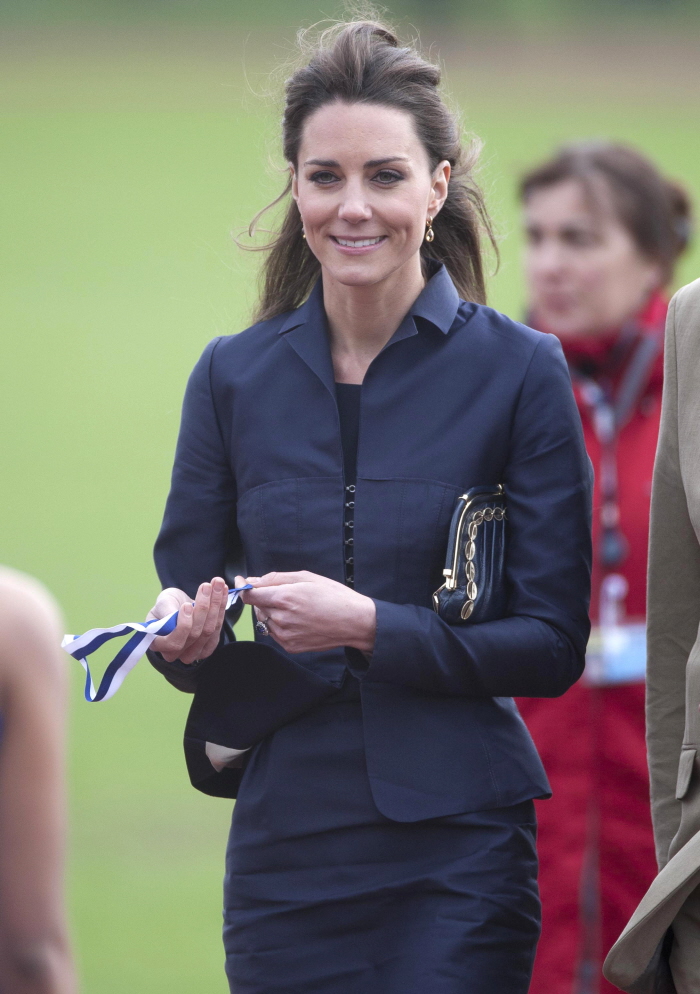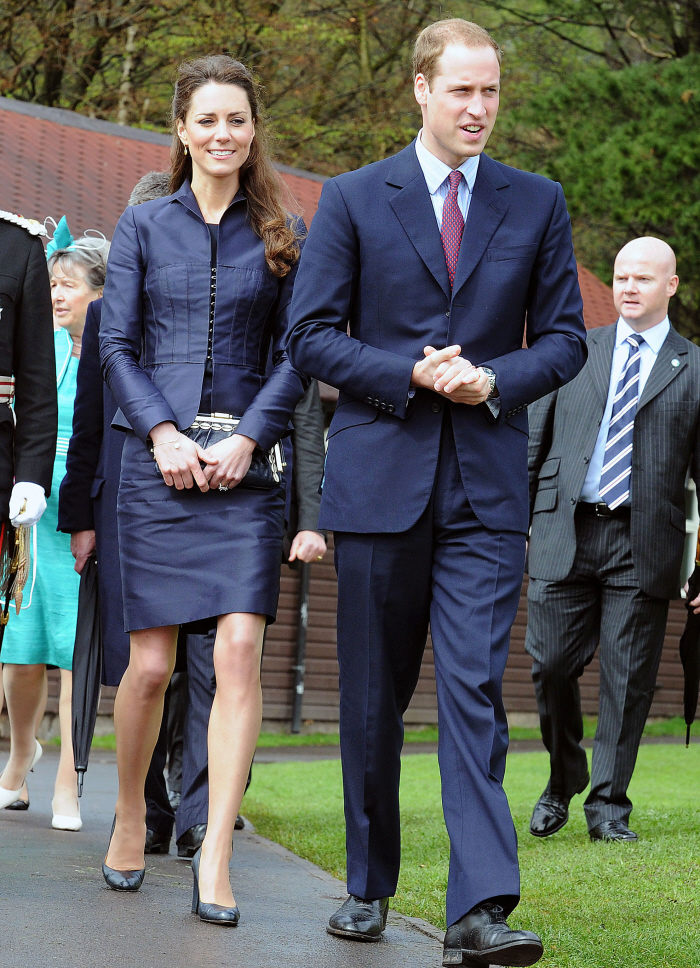 celebitchy/Photos courtesy of Fame & WENN.